Italian biointegrale – Castello del Trebbio Italian biointegrale productions
Biointegrale® is the agronomic philosophy that has been developed in the various activities of the Famiglia Casadei group, including Castello del Trebbio, presenting a new concept of ethical agriculture that considers the protection of the environment an essential requirement for the future.
«More than an entrepreneur, I feel like a farmer. I am the son of an agronomist, I grew up in the countryside, I trained and specialized here. If I had to define my key words I would speak of land, roots, care and respect, passion, hands and heart, work, enhancement of the environment and the territory, biodynamics. Of challenge, of courage, of freedom. Famiglia Casadei products – the group of companies built together with my family – are in fact the result of this firm conviction of mine:
Restoring agriculture to nature is the essential requirement for the real safeguarding of the future.
Mine, ours, the future of everyone.
This is how my biodynamic approach to work started, evolving into a new ethical protocol: the Biointegrale® one. Cultivation environments that are highly respected and certified as a Biodiversity Friend, products that are produced internally as much as possible, a quality that is always excellent: these are our denominators, the distinguishing mark of the Famiglia Casadei world. And of the Biointegrale® world", declares Stefano Casadei, founder of the Famiglia Casadei Group and husband of Anna Baj Macario.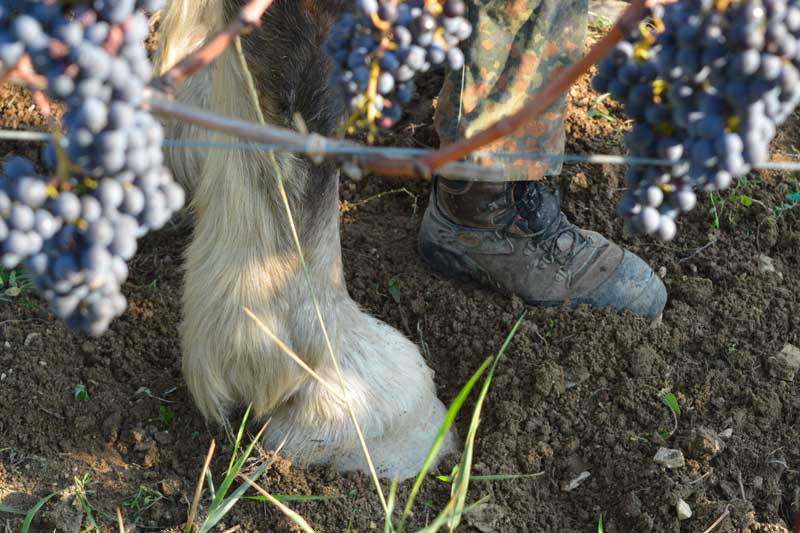 Our Biointegrale® commitment at Castello del Trebbio
To maintain the vitality of the soil and the environment using biodynamic practices
To feed the soil, not the plants
To contribute to our energy needs with 100 hectares of forest and photovoltaics
To respect Biodynamics, by creating an agricultural system that favours biodiversity
To redistribute wealth throughout the territory, favouring human resources and local businesses
To favour the quality of the raw materials used, which facilitates processing in a natural way and avoids the use of additives