Olive oil sale Chianti – Castello del Trebbio olive oil Chianti Tuscany on sale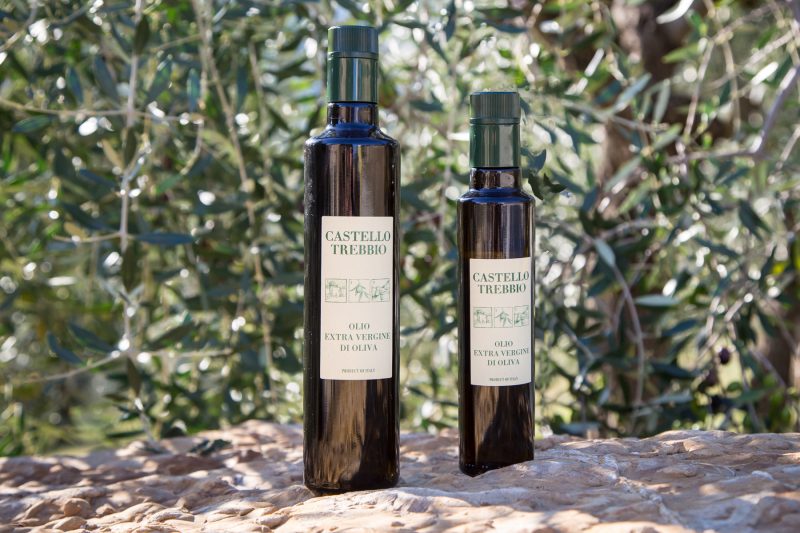 The production of our Extra Virgin Olive Oil follows close behind that of the wine.
About ten thousand olive plants are grown in 183 acres of olive groves, with the different olive varieties, frantoio, moraiolo and leccino, giving life to our oil.
A careful control from the harvesting of the fruit to the pressing and bottling is essential in order to produce an EVO Oil which is rich in nutraceutical properties.
It is of fundamental importance not to damage the fruit during the harvesting period in order to avoid any oxidation of the olives, which would immediately compromise the properties of the Extra Virgin Olive Oil.
In the mouth it is broad and powerful with tones of cut grass, just slightly bitter and with a strong spicy note.
A very short waiting time between harvesting and pressing is also critical for the quality of the oil, and this is possibles thanks to the private oil mill on the estate, an important investment that ensures all the properties of the fruit can be maintained until bottling.
Our oil has a clear appearance, it is a beautiful yellow with greenish reflections. It is intense and complex to the nose, with rich vegetal notes – almost green almond, thistle and artichoke.